Venus Bright White will give you compatible and moderate temperature throughout the year. Firstly Enjoy the remarkably eco-friendly refrigerant. Secondly avail the environment-friendly cooling as well. Thirdly Low voltage operation makes it possible to use the air conditioner with a Generator, UPS or Solar Panel. Fourthly With the double layer condenser and the gold fin evaporator, you don't need to worry about the durability and the quality of the air!
Key Features
Key Features
Moreover the Beautiful White Panel Inverter Technology Gold Fin Evaporator. Furthermore Condenser Low Voltage Operation R410.Therefore its  Eco Friendly Refrigerant For All Weather (Heat & Cool)
Biggest Indoor Unit (1.1M)
Henceforth The absolute beauty and grace of the indoor unit comes in a bigger form. 1M in size and several times more in function. Moreover the indoor unit is perfect for its function.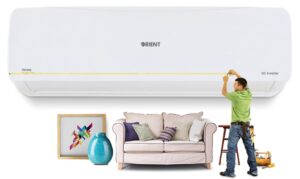 Energy Efficiency at its Peak
Furthermore Energy consumption is reduced. Therefore Energy efficiency is maximized as compared to other air conditioners.
4D Air Throw
Therefore 4D Air Throw function of the indoor unit provides effective heating & cooling by spreading air in all directions. Finally making sure the target temperature is achieved rapidly.
Auto Clean
Moreover Built-in Auto Clean feature clears the evaporator from dust and odors. Furthermore enhances the AC's performance and saves maximum energy.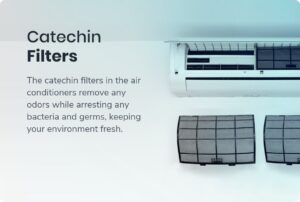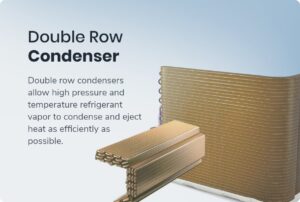 Rated Power Consumption (c)
---
Rated Power Consumption (h)
---
---
---
---
---